Lessons
Corner Stone Equestrian Centre
is a safe and happy place to learn to ride and achieve your dreams with a positive coaching style.

Lessons are designed to boost your self-esteem while developing riding skills in an enjoyable atmosphere. Our focus is to develop our riders in a safe, friendly, and fun atmosphere on quality horses and ponies. We find success follows.
We offer year-round lessons in a well-established professional environment using out indoor arena. Our well-behaved and happy school horses will assist you in developing your skills as a beginner, intermediate or advanced rider. Horses are matched with riders according to age and skill level.
We modify our lessons to suit each riders needs.
We teach all levels and all ages. No one is too old to ride, and we start as young as age 7. Riders are taught basic equitation principles, which will allow them to specialize in the discipline of their choice when ready. Those with more experience will build on skills both on the flat and over fences.
Regardless of your level, you will enjoy our positive coaching style and an opportunity to develop the emotional bond of harmony and partnership with a horse or pony, while in the company of others who share your interest based on quality, not quantity.
What we teach:
The basics of horse care, proper handling, grooming and tacking up procedures
The fundamentals of riding, correct mounting and dismounting techniques, proper position and accurate aids for the most subtle control and harmony
The essential patterns and exercises for both horse and rider
developing balance, strength, agility, self awareness and communication
When suitable , The principles of jumping, progressing from basic position over a single jump to mastering the art of riding a course and jumping in fields
The skills needed to prepare and succeed at showing
Safety & self-confidence
We offer:
Year-round riding lessons, leasing, boarding and part-boarding
30 years of professional certified experience and 47 + of horse experience
Certified coaching
Indoor arena
Outdoor Dressage ring / Jumper ring
Cross country schooling jumps
Safety and fun
with assistance for preparation and horse

All Students should allow for enough time to groom their horse and clean their tack after each lesson.



We teach our lessons in semi - private (2-3 groups) or Private lessons
Lessons with Nicki
Private -- 35+ mins ride /25 practical $48.00/per
Private -- 50 mins ride / 10 practical $48.00/per

Semi Private -- 60 mins ride / 10 practical $45.00/per
Lessons with Jenn

Private -- 35+ mins ride / 25 practical $48.00/per
Private -- 60 mins ride / 10 practical $48.00/per

Semi Private -- 60 mins ride /10 practical $45.00/per
Lesson with Cathy Colwell British Horse Society - AI
Private 35+ mins ride/10 practical $58.00/per

Private 55 mins ride /20 practical $65.00/per

Semi Private 60 mins ride/20 practical $58.00/per

Sat Group 80 mins lesson $58.00/per
Internet Coaching- video or live stream $35.00 per 1/2 hr ( full follow up text and email support) ongoing weekly or bi weekly lesson
Video soundness assent for pre purchase or lameness referrals ( full follow up text or email support ) …… $ 40.00 per 1/2 hr
Private off site or trailered in horses with use of stall - 60 mins Ride /20 practical / 30 mins warm up and cool down in arena / barn $60.00/per
Riding Therapy Lessons with Cathy, Jenn and Nicky
Assessment -- First visit /assessment not riding $50.00/per
Private -- 45 mins custom lesson $60.00/ per
13% tax included
Fully insured facility, CPICS for all volunteers and staff

We welcome visitors who would like to tour the facility & meet the instructors and the horses. Please contact us to arrange an appointment.
Riding with us is fun and successful.
Kingston Area Riding AssistedTherapy

Host Facility: Corner Stone Farm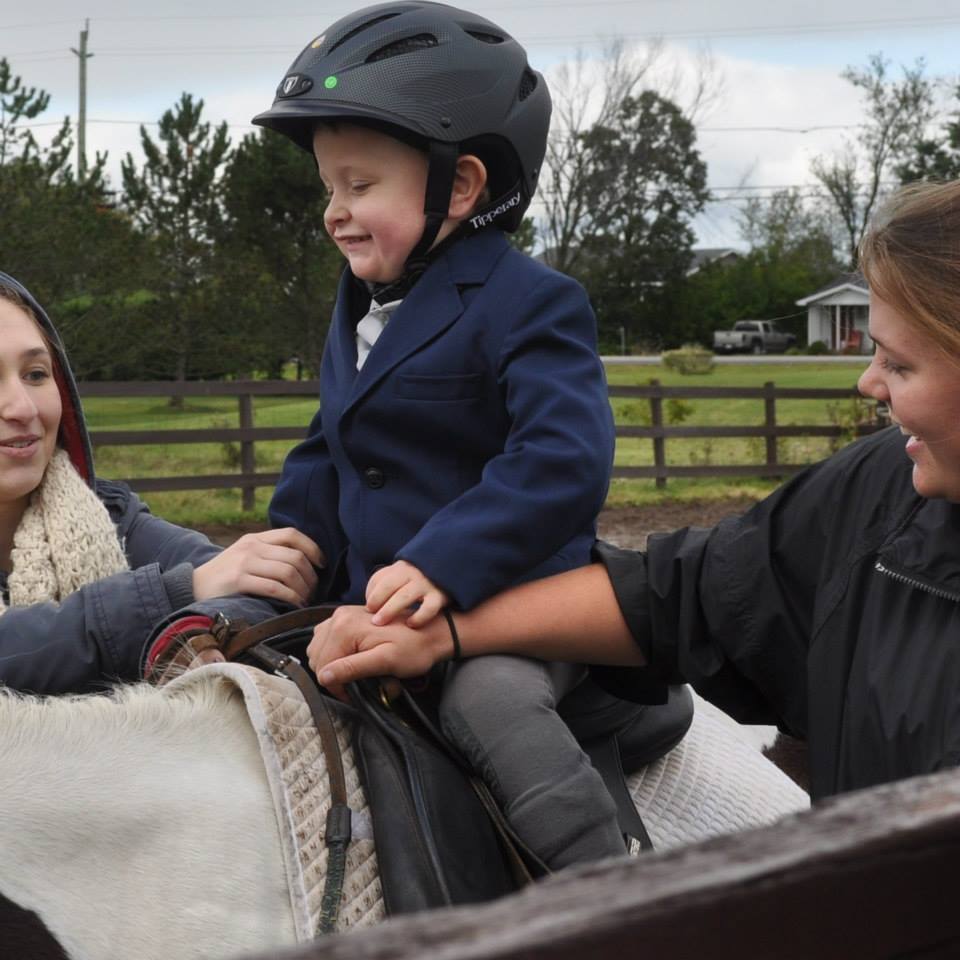 Photo Credit Jasen Scource Photography who continues to support our program with Photos at the show and donated to the riders for free and also free use for all our publicity uses. Thanks Jasen, you are capturing the memories that impact many.
Therapeutic horseback riding
Therapeutic riding is beneficial for children and adults who present with any of a wide range of cognitive, physical, and emotional conditions.
Lessons are customized for each client to optimize the experience, personal progression and development of riding skills.
Therapy Lessons - we offer some financial assistance for those who are challenged for access.
Assessment -- First visit /assessment not riding $50.00/per
Private -- 45 mins custom lesson $58.00/ per

Semi Private -- 45 mins lessons( 2-3 Riders) 58.00/per

tax included 13% tax
We are happy to give Receipts and help with forms for any funding you can apply for.
Semi - Private lesson will only be offered to students for whom it is appropriate to participate in semi-private lesson. You or your child will never be forced to ride with others.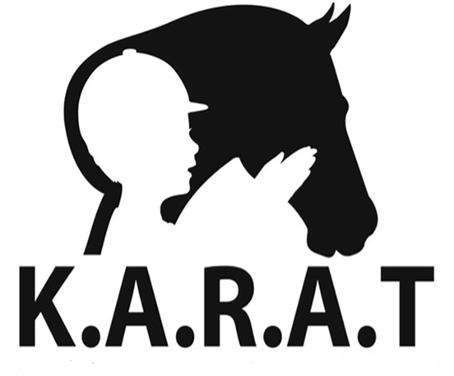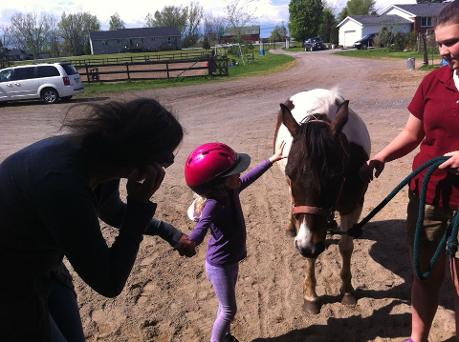 Wiltontack.com and their continued support of Equestrain Shows and our local Riders. Experienced and knowledgeable staff. Large Variety and selection of quality Helmets and other related items.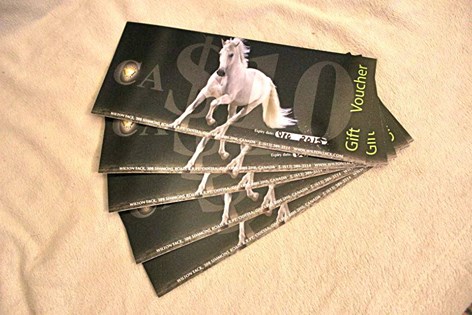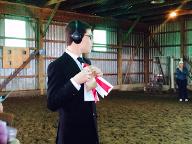 Ribbon Works for the Donation of Ribbons for our very special KARAT riders.