Welcome to

Corner Stone Farm
Equestrian Centre
where horses are our passion.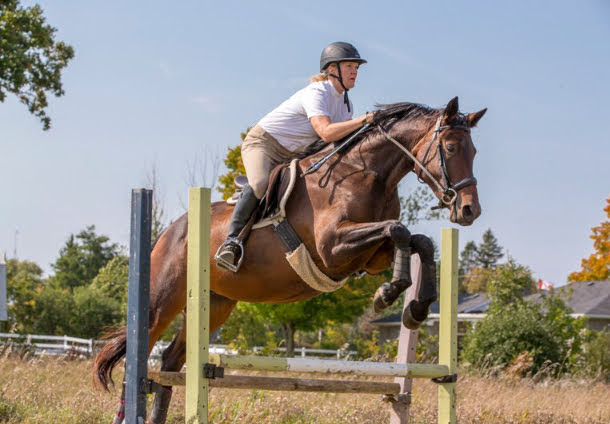 Ride, Learn, Succeed and Enjoy... that is our Goal.

We offer horse enthusiasts Riding and Lessons all year-round. Standard and Therapy Lessons.
Corner Stone Farm Equestrian Centre is a multi-discipline equestrian facility located just a few minutes north of the beautiful city of Kingston.
HUGE SHOUT OUT:
to WHITE MOUNTAIN ICECREAM
FOR THE FUND RAISER $ over 500.oo !!!
FUNDS RAISED TO SUPPORT THE THERAPY Riders and Horses OF CORNER STONE FARM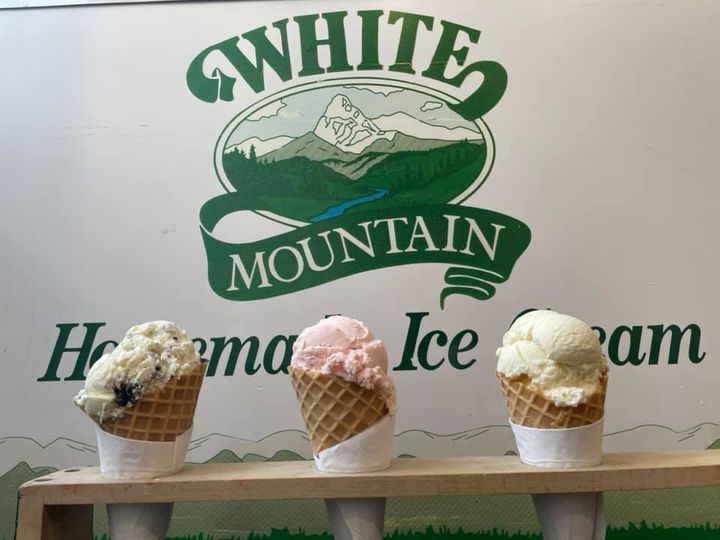 Covid safety measures are in place.
Contact Cathy to reserve a spot on the waiting list
NO drop in visitors -- Closed to the public by appointment only and fill in covid screening form- see forms page
-- MASKS MUST BE WORN
(Lessons book usually 2 weeks in advance ) . Please contact Cathy for a booking a lesson in the future.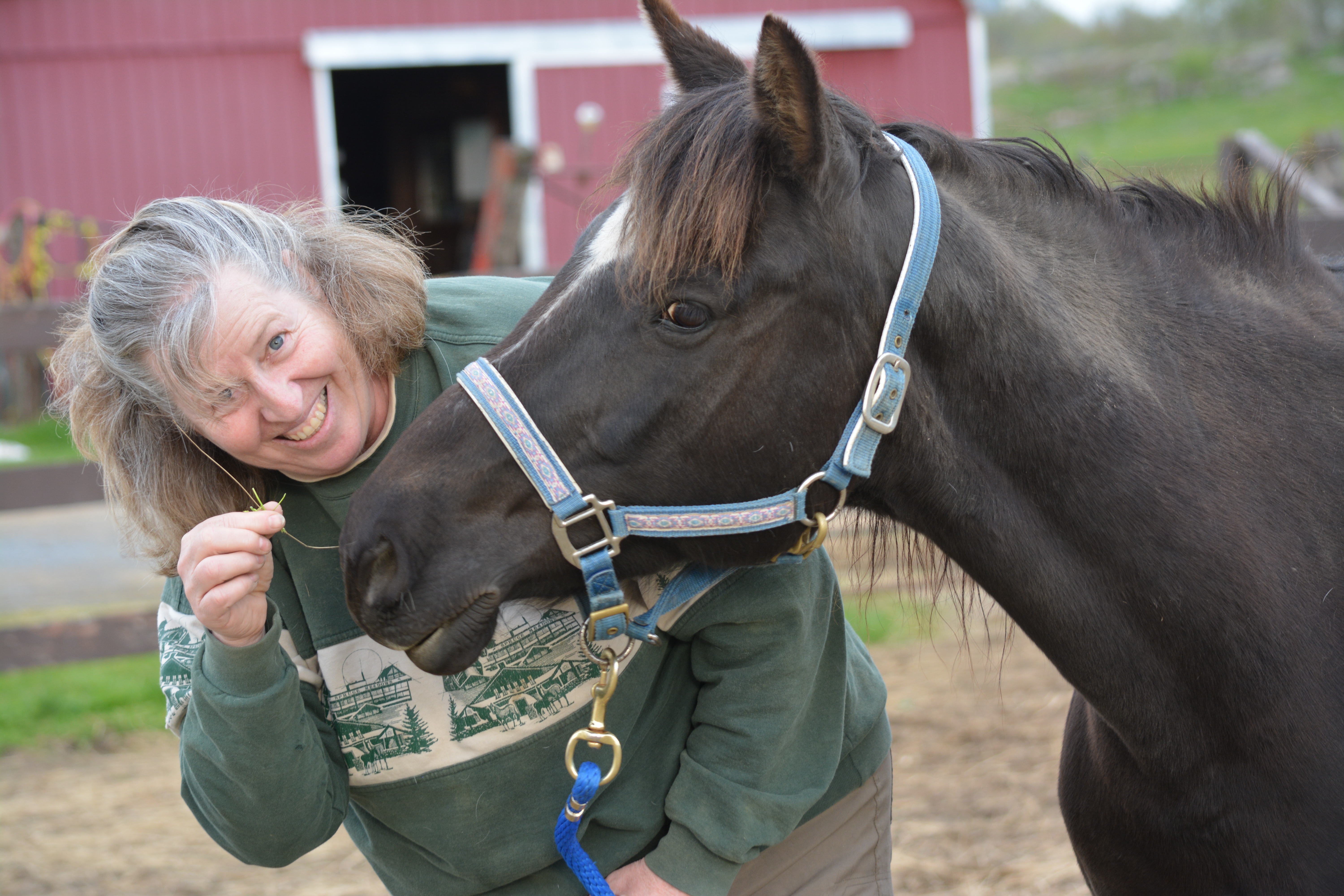 Meet the owners:

Cathy Colwell (McAllister), a riding instructor certified by the British Horse Society. August 14 1987.
Cathy's intuitive nature with horses is a great asset to her philosophy that correct schooling on the flat is the foundation to success. Cathy's varied experiences in the horse world have led her to adopt an adaptable attitude, adjusting her methods and teaching style to each individual horse or rider.
She is a knowledgeable and sensitive professional who has been a full-time trainer/instructor for over 33 years. She has had experience with horses for over 55 years.
Originally from Kingston, Cathy has always loved animals and horses. She has been riding horses as long as she can remember.

Cathy attended Queen's University to study English, Drama and Psychology, but the passion of her life has always been horses.

A Meeting with Pegotty Henriques (author of Balanced Riding and many other books) became a turning point in Cathy's career. She was drawn to the insightful, caring way that teaching can help all riders to discover harmony while training in a classical style without harshness or brutality. Peggotty showed her that riding dressage is something everyone can do well and enjoy.
Following Pegotty's advice, Cathy went to England to take an intensive program to obtain her teaching certificate. Riding at UrchinwoodManor.co.uk, and taking various clinics with Baron Blixen Finecke and others who teach there, helped Cathy to further develop her teaching style and knowledge base.

Cathy continues to take clinics and expand her knowledge and skills. Over the years, she has coached students and trained horses of many different types and is experienced in dealing with almost any equestrian-related situation. She has repeatedly produced some of the area's best horse/rider combinations.
Her students range from short stirrup pony Champions to riders who have gone onto being successful, Professional Eventers' and Dressage riders.
The professionalism and compassion of staff, instructors and volunteers, empower our riders with and without disabilities, to achieve their riding goals
Cathy's Husband Joe, aka the BBQ master and Lawn king, has been an unwavering supporter and contributes to the farm in too many ways to list.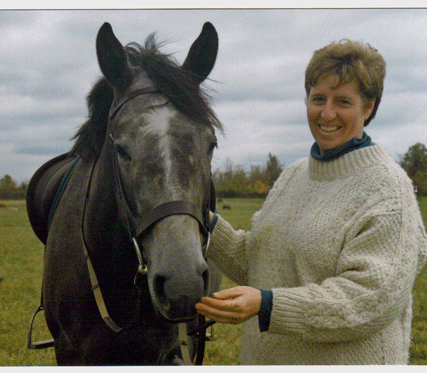 This was Cathy's qualifying ride to go to the Ontario Championships. He was a bit of a devil horse but Cathy got him going and successfully showing. He is still with his loving owner and she was eventing him herself until he retired. He is aged now but was 9 yr old when Cathy was competing him.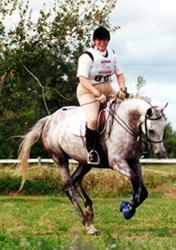 Finding the bond between horses and their riders,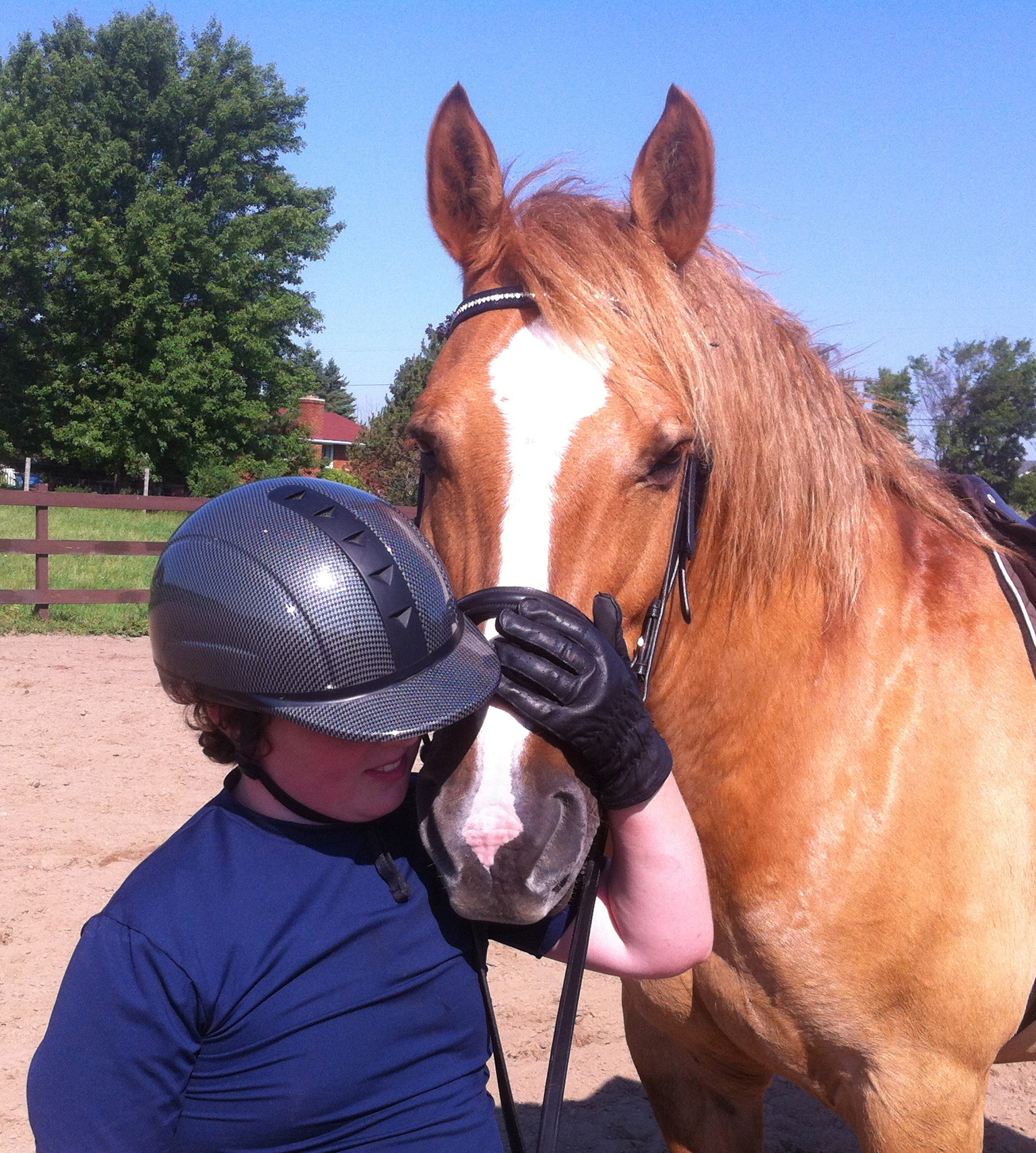 Directions :
We are located just north of Kingston off the 401 on Highway 15 -- 2891 is our number we have a sign on the side of the road too.
Corner_stone_farm@hotmail.com( click on email )
OR Call or text and leave a message 613 547 3735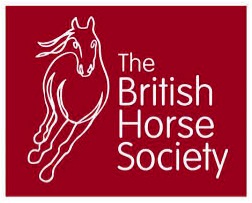 Above is Cathy, jumping Winchester, in a horse trials in England.
Teaching now for over 33 years, Cathy has opened the wonderful world of horses to many kids and adults.
Today some of them are training horses and showing for living. Some are teaching, and others bring their kids to learn how to ride, love and enjoy the company of Cathy and her horses.
http://my.statcounter.com/