offered at
Corner Stone Farm
Children's Riding Day Camps
Our focus is teaching young, novice and intermediate riders the basics of good horsemanship, learning to ride safely, having fun and learning all about horses and their care
Learn safe riding skills and how to properly care for a horse in fun creative ways!
Quality Teaching that is safe and fun from our experience instructors who are over the age of 16 and also certified in first aid!
Discounts available for friends and family! Bring a friend and get 10 percent off your child's week.
Print off This Flyer and invite Friends
Partial Day Camp Available also!
July 23-27
from 8:30 am - 12:30 pm early drop off or pick up can be arranged.

( see sample agenda for each day below)
extended hours available
Daily Activities will include:
Ø Private Lessons on horseback each day of the week
Ø Trail ride or games on horseback one day of the week
Ø Stable management
Ø Basic horse care and equipment maintenance
Ø Outdoor/nature activities
Ø Games and lunch (Lunches and snacks are to be brought by the campers each day. We have a fridge, microwave and indoor flush toilets available for the campers supervised use)
Ø
Lessons: Taught b
y qualified ad
ults.
Riding lessons Each camper will participate in a daily riding sessions conducted by an experienced adult coach, on safe and well trained ponies and horses. We teach basic riding skills, walk, trot, canter, lunge lessons, basic jumping skills. All levels of riders are welcome. Two rides each day.

Your child will learn to ride safely on a one to one ratio for a minimum of 30 minutes riding per private lesson.

Campers with riding experience will receive a semi-private riding lesson for a full hour.
Stable Management/Theory Classes In these classes campers will learn about basic veterinary care, breeds and colours, hoof care, tack care, some braiding, course design, bathing, and some show preparation. These educational classes offer lots of hands-on practice.
Daily Care of the Horses Campers will be involved in the daily care of the horses and will learn how to properly feed, water, groom, clean and health check the horses. This is a wonderful opportunity for kids who simply love being around horses and for those who plan to have their own horse someday.
For more information
Contact: Cathy Colwell 613 547 3735
or email Corner_Stone_Farm@hotmail.com
50% due on registration- the balance due the week prior to camp starting
etransfers accepted
Full day $ 480.00 per week
Half day $ 250.00 per week All prices include HST
Make checks payable to: Cathy Colwell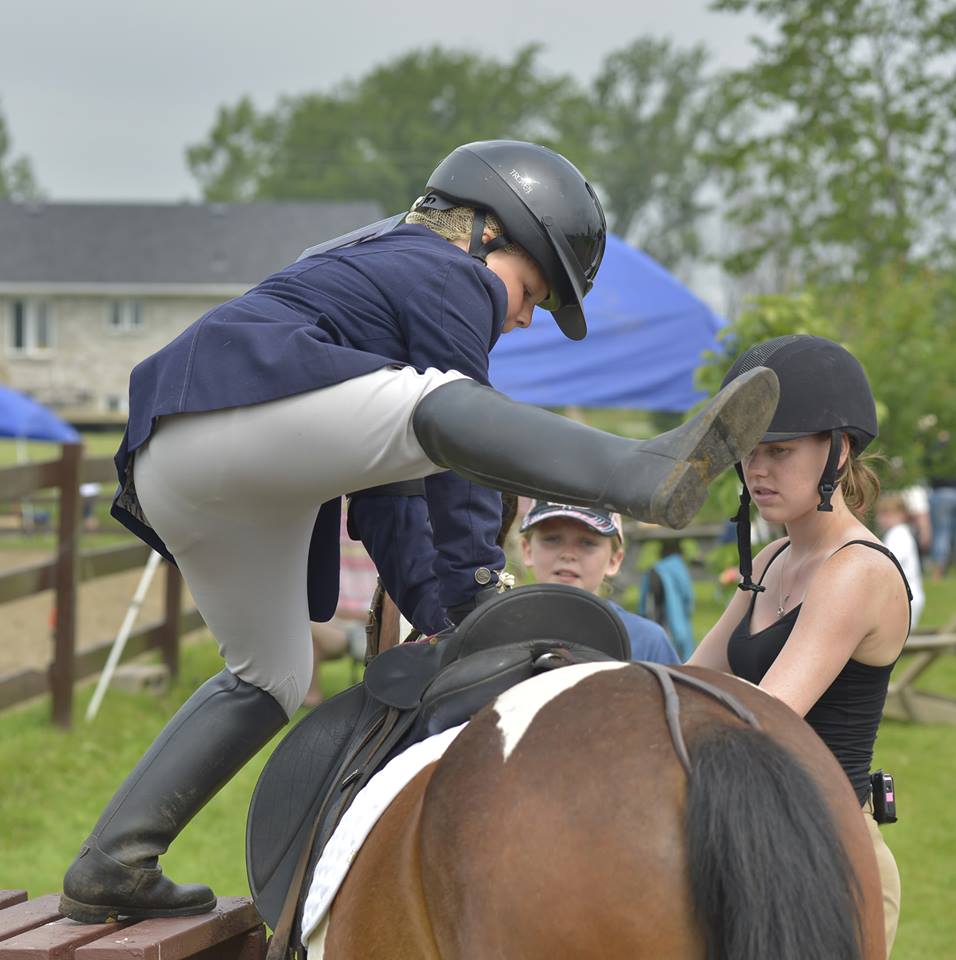 For more information about our wonderful day camps contact Cathy
Camps are small and customized to each child's needs ensuring each child receives all the benefits we have to offer!
Contact Cathy Colwell - McAllister
and leave a message
613-547-3735
Or